Power of Memory (In Commemoration of Elie Wiesel, 1928–2016)
Olga Potap

Boston University, Boston (MA), USA
Abstract
This essay portrays famous writer and human rights activist, Nobel Prize winner, Elie Wiesel (1928–2016) in the role of teacher. Wiesel valued this role more than his other achievements. The author's personal memoir and the archival documents make a core of this writing. The essay is dedicated to Wiesel ninety-year-old birthday anniversary.
References


Abramowitz, Y. (1994). Is Elie Wiesel Happy? Moment, 19(1), 32.


Burger, A. (2018). Witness: Lessons from Elie Wiesel's Classroom. Boston, New York: Houghton Miffin Harcourt.


Polak, J. (2014). After the Holocaust the Bells Still Ring (1st ed.). Jerusalem: Urim Publications.


Wiesel, E. (1999). And the Sea is Never Full: Memoirs 1969. New York: Alfred Knopf.


Wiesel, E., & Aarvik, E. (1986). Elie Wiesel: The Nobel Peace Prize 1986. New York: Summit Books.


Wiesel, E., & Abrahamson, I. (1985). Against Silence: The Voice and Vision of Elie Wiesel (Vols. 1–3). New York: Holocaust Library.


Wiesel, E., & Rothschild, J. (1995). All Rivers Run to the Sea: Memoirs. New York: Knopf.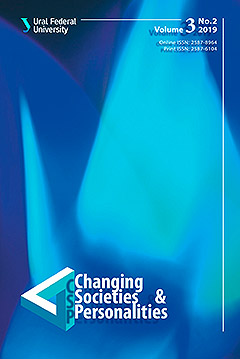 How to Cite
Potap, O. (2019). Power of Memory (In Commemoration of Elie Wiesel, 1928–2016). Changing Societies & Personalities, 3(2), 101–112. doi:10.15826/csp.2019.3.2.064